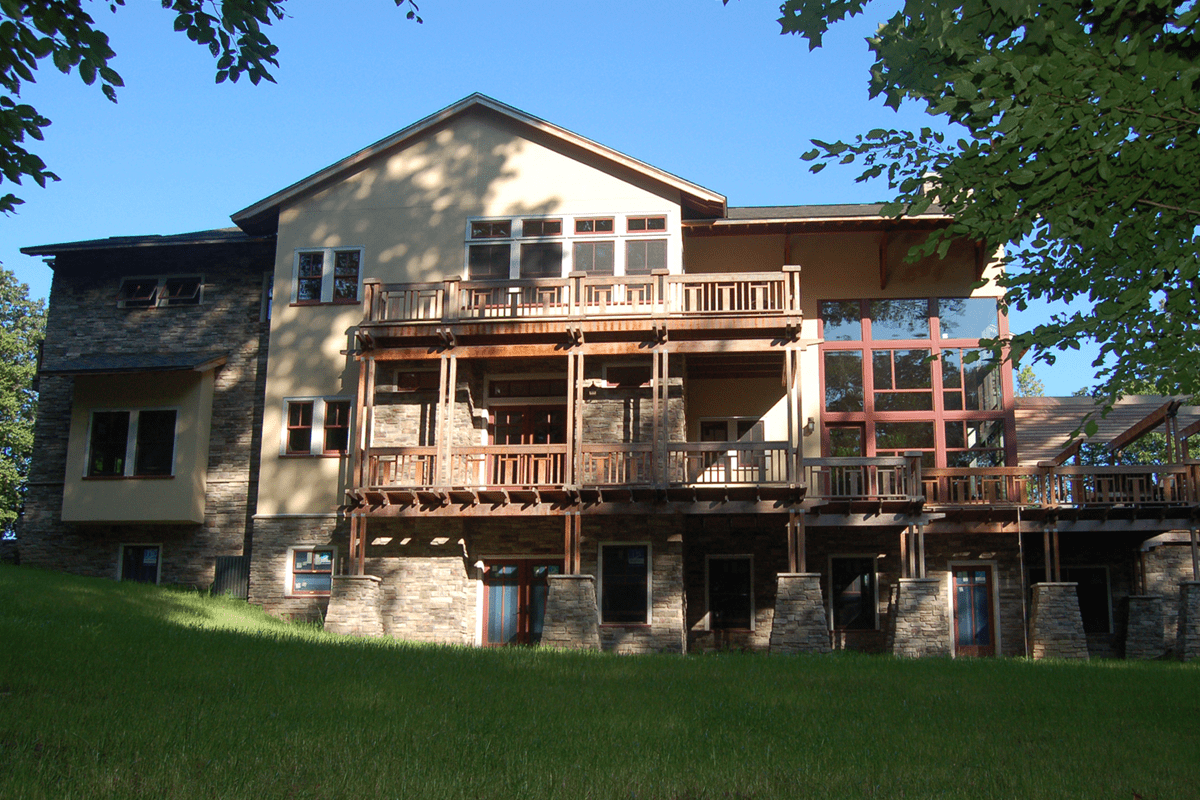 Location:
Holmdel, New Jersey
Type:
New home (approx 6,000 sq ft)
What we did:
The Client purchased a property that already had a foundation system meant for a developer's "center hall colonial home." The site has a stunning tree line back drop with rolling hills.
The challenge was how to design a new home based on our client's requirements, within the constraints of the existing foundation system. The entry sequence of our design follows a typical approach, except as you flow through the home, the design breaks convention with various "modern" design elements that open up to a two story family room with a 16' x 16', "Mondrian" inspired window wall overlooking the picturesque wooded site. Additionally, the "open floor plan" allows the kitchen to have visual site lines of all the entertaining spaces including an adjacent intimate family/playroom.