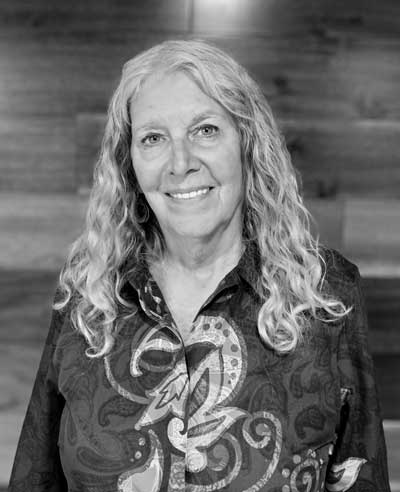 For Release 9:00AM
12/1/21
Parallel Architectural Group Welcomes Lynn Voorhees, R.C.S., R.S. to the Team!
Announces new focus on Community Associations Division
Long Branch, NJ— 12/1/21 —  Parallel Architectural Group welcomes Lynn Voorhees, R.C.S., R.S. as Director of their Community Associations Division, as they launch a renewed dedication to providing a full spectrum of services to Community Associations.
"We are excited to focus on working with Community Associations and welcome Lynn Voorhees, R.C.S., R.S. as Division Director. With her 35-year experience in construction, we know her expertise and energy will result in that 150% premium service for our Community Association clients," said Antonio Scalise, Principal Architect at Parallel Architectural Group.  Lynn's professional experience includes many years with both DW Smith and Kipcon Engineering and she has served on the Board of Directors for both the Keystone and NJ chapters of the Community Associations Institute (CAI), as well as the Foundation for the Community Associations Research (President) and CAI's Business Partner Council.
Proven Track Record of Working with Community Associations
For over 15 years, Parallel Architectural Group has been providing architectural, engineering, interior design, and construction management services for multi-residential communities in New Jersey, Pennsylvania, and New York.  The firm provides the full spectrum of services including architectural design, building façade/siding replacement, roofing balconies & decks, exterior refresh, interior design, lighting & paving, landscape design, grading and drainage, forensic engineering, MEP & energy, and construction management.
"We had a great partnership with Parallel Architectural Group as part of our siding replacement project in 2020-2021. We appreciated their attention to detail in the technical drawing, design development & color selection stages," said Chris Carhart, CMCA, Community Manager, First Service Residential, Seaview at Shark River Island, "The team was easy to work with and quickly responsive to the community's concerns and requests as the job progressed. The end result was very pleasing to the community!"
The Community Associations Division was added as a focused new channel at Parallel Architectural Group as part of their commitment to deliver comprehensive services for Community Associations, their Boards, and Community Managers.  For more information on the Community Associations Division, contact: Lynn Voorhees at 732-658-4815.  More detailed information is available at www.parallelgrp.com.
Founded in 2005, Parallel Architectural Group has extensive experience working in both the public and private sector and is capable of providing a full range of services including design, construction documentation, and construction administration for public, commercial and residential projects.. The company offers a wide range of architectural, design, and engineering services designed to improve lives one building at a time.
The names of actual companies and products mentioned herein may be the trademarks of their respective owners.
For more general information on Parallel Architectural Group, press only, contact:
Giselle Hymanson
732-299-4400
[email protected]
For more information on Community Association Services, contact:
Lynn Voorhees
732-658-4815
[email protected]